Adventure Prep: Fit For Trips, Personal Trainer or Both?
April 20, 2018 - 4 minutes read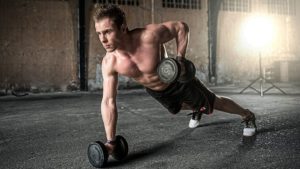 Why sign up for a safari, trekking or vacation training program with Fit For Trips (FFT) instead of a regular personal trainer before your journey?
Marcus Shapiro, founder, owner and trainer extraordinaire at Fit For Trips, says there are many reasons why a training plan and support from Fit For Trips trumps all else. However, there are times you could benefit from a personal trainer.
Three primary iterations exist that can ensure that you get the necessary training advice and motivation you need to prepare for the adventure of a lifetime.
Depending on your needs, Fit For Trips can provide candid responses to all three of those scenarios and you can decide which strategy is best for you:
Hire Fit For Trips exclusively
Experience: Since 2009, Marcus has crafted well over a thousand training programs for hundreds of different itineraries. There are very few personal trainers in the
world with that level of experience. This is the primary reason to use Fit For Trips.
Proven Success: There are many more positive testimonials than you see published on the Fit For Trips website. So many people appreciate how much the training plans and accompanied coaching positively influenced their adventure.
Affordability: Fit For Trips fees range from $35-$45 per week. Personal training can run you up to $100 or more for a one-hour session.
Empathy and Customization: Marcus has been a personal trainer since 1993. So, the thousands of sessions he has conducted over the years enable him to empathize with your needs and circumstances after reading your personal profile (medical history, exercise history, accessibility to equipment, and whether you will train at home or gym). In other words: He is rarely in a situation to train someone that presents circumstances that he has never encountered before with another client.
Full Support: Fit For Trips provides support and program modifications when necessary from the time training begins all the way thru departure date.
Hire Fit For Trips and keep your trainer
If you already have a personal trainer and have the funds to continue, there is no need to discontinue. Marcus can customize the training regimen just as he normally would and your trainer can introduce his trip-specific training plan into your current regimen.
Hire a personal trainer and pass on Fit For Trips
Accountability: Hiring a personal trainer will provide the accountability you might need to stick with a fitness program. If you schedule a training session and decide to skip, they will likely charge you anyway.
One-on-One Coaching: Your trainer can look at your form for every repetition; you might need that for your own confidence. Keep in mind that Fit For Trips provides detailed videos so you can replicate exact form on all strength training exercises.
Note: Just be sure your trainer understands the challenges in your itinerary and knows how to train you to have the self-assurance and physical ability to get the most out of your adventure.
Be sure you tell the trainer that the value you seek foremost is in trip preparation. In other words, they can add variety and additional intensity into the workout only if time allows and it's appropriate for your level of fitness.
Keep in mind that some trainers feel they bring value to your session if they work you much harder than you could push yourself on your own. In their mind, the sorer you are the next day, the better. This does not describe all trainers. Just be cautious.