Argentina's Best (and Oldest) National Park
July 5, 2019 - 3 minutes read
Nahuel Huapi National Park is one of the highlights of the Cruce Andino route through the Andes. Not only is it Argentina's oldest national park (established in 1934), but many people feel its also the nation's best — a wondrous blend of woods and water, snowy summits and rustic villages with the city of Bariloche perched right in the middle.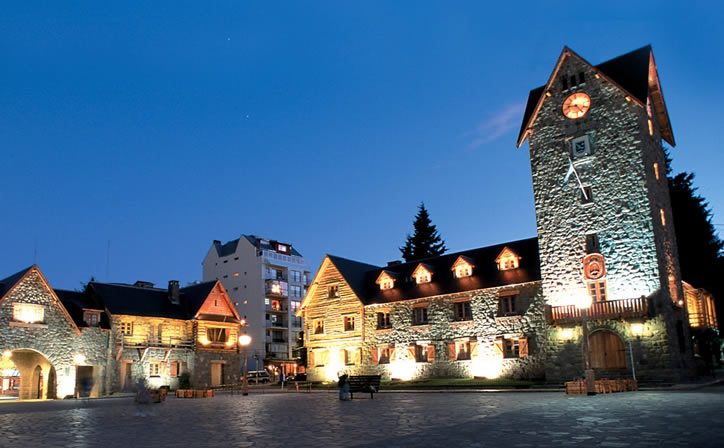 Covering over 2,720 square miles (or nearly two million acres) on the eastern side of the Patagonian Andes, the park is spread over the provinces of Neuquén and Río Negro. Much of the park is easily accessible from Bariloche (where the park office is located) as well as the cities of Dina Huapi and Villa La Angostura.
The national park surrounds — and takes its name — from Lago Nahuel Huapi, a glimmering waterbody that sprawls across 193 square miles. In the language of the native Mapuche people who have inhabited the region for hundreds of years, nahuel means "jaguar" and huapi means "island."
You're not likely to see a jaguar roaming the region these days — they live much farther north in the tropical part of South America. But a number of other critters call the area home. Among these are several types of deer including rare species like the huemul (Andean deer) and the miniature deer called the pudú, as well as many native birds.
Beyond the lakeshore are rivers, waterfalls, snow-clad peaks, glaciers and extensive woodlands, with altitudes varying from 2,362 to 11,726 feet. Water activities in the national park include whitewater rafting and lake kayaking.
Visitors can simply drive through Nahuel Huapi and admire the scenery from the comfort of their vehicle. Or they can park and explore the many hiking routes that meander through the national park. In addition, local outfitters offer a variety of guided park tours.
Located just 11 miles from Bariloche, Cerro Catedral (Cathedral Mountain) features multiple downhill skiing and snowboarding slopes and a ski center, as well as summertime trails with panoramic lake views.
Cerro Otto, with its own hiking and ski trails, is even closer to the city. And also boasts a cable car that whisks passengers to the 4,600-foot summit for sweeping views of Nahuel Huapi Lake. There's even a free bus to the funicular station at the base of the mountain, which departs from the corners of Bartolomé Mitre and Villegas or Perito Moreno and Independencia in Bariloche several times daily.
That Alpine-looking lodge near the summit of Cerro Otto is Refugio Berghof, the onetime home of mountain namesake and Andean pioneer Otto Meiling as well as the site of his ski-making workshop. Meiling achieved many of the first ascents of peaks in Nahuel Huapi National Park and the surrounding areas and is one of the reasons why Bariloche became an international ski resort.
Argentina's oldest national park
,
Bariloche
,
Nahuel Huapi National Park
,
route through the Andes