Coiron Crowned King
August 10, 2017 - 2 minutes read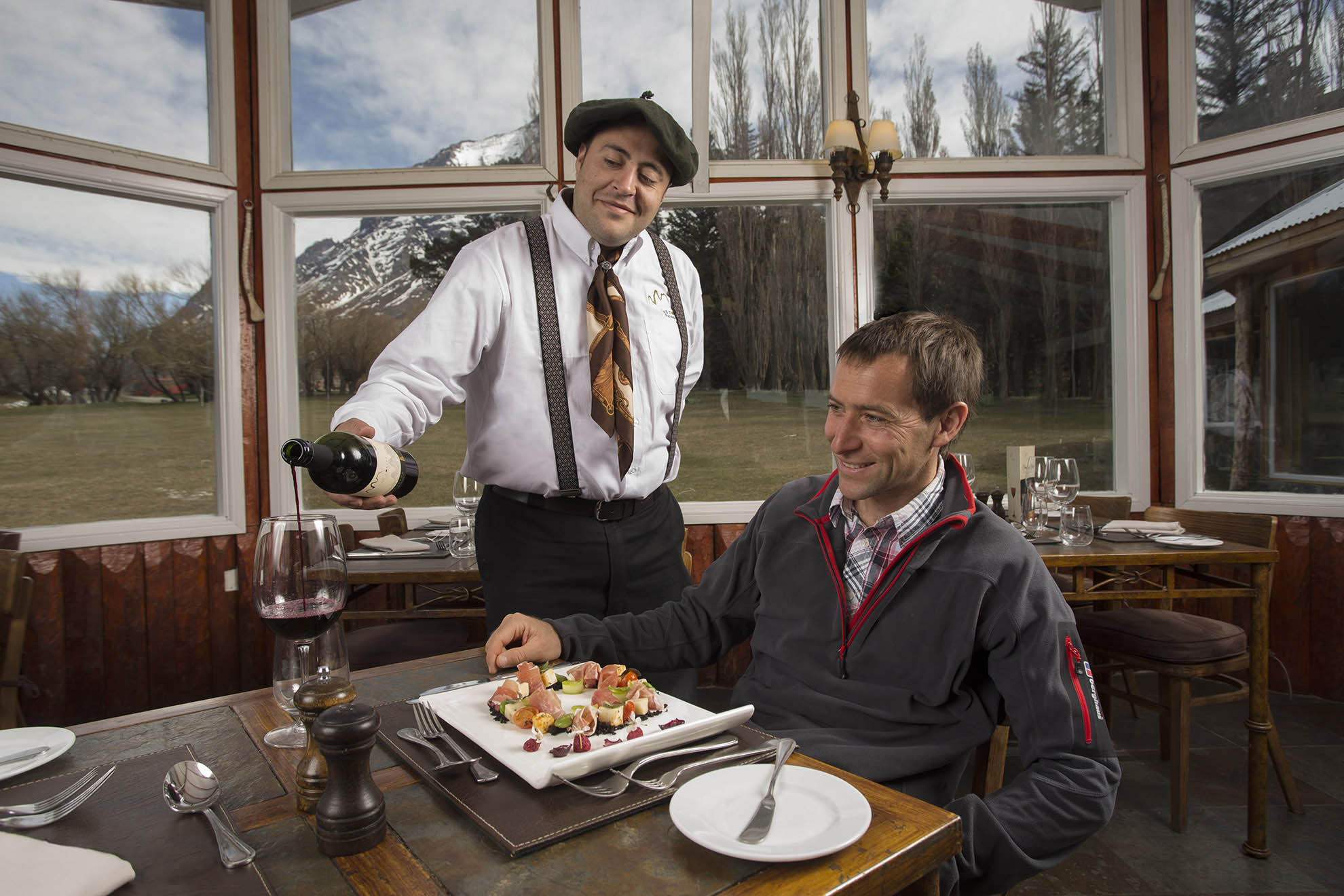 With more than 220 user reviews, Coiron restaurant has been crowned the number one restaurant in Torres del Paine National Park on TripAdvisor.
The gourmet eatery at Hotel Las Torres bested 16 other restaurants in the park. It garnered top marks for food, service, value and atmosphere. And 80% of those who dined on Coiron's exquisite blend of Chilean and international cuisine deemed the experience "excellent" or "very good."
Maybe that's because so many of the dishes are made with fruit, vegetables and herbs from our own organic garden. Started in the 1970s after the Kusanovic family first assumed ownership of the hotel, the garden is nourished with all-natural fertilizer straight from our stables.
Among the comments . . .
"Oh my goodness, how to begin. The food was incredible and they have such a variety. The service is impeccable and the presentation of every dish is thought out and looks like a piece of art. The food is fresh, tasty and healthy." — Jaylene S.
"The restaurant is truly excellent. Considering the logistics related with a remote location, the food is delicious and the presentation superb. There is also a wide variety of choices for each course and everything we had was innovative and delicious. Service was also excellent in this wonderful hotel." — Spike1947, Santiago, Chile
"We ate here several times for breakfast, lunch and dinner while staying at the Hotel Las Torres. We tried several of the beef and seafood dishes. All were excellent. The desserts were also excellent. This is fine creative, gourmet food that would rival the best restaurants anywhere. The attentive staff help make it a true dining experience" — Don C, El Cajon, California