Elewana and Wetu — A Beautiful Friendship
October 23, 2017 - 1 minute read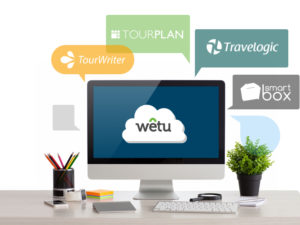 Did you know that you can find a lot of information about Elewana lodges and camps on Wetu?
For those who don't know, Wetu is cloud-based content management and distribution system for the travel trade.
​Even if you don't sign up for a paid account, you can still find information on our lodges.
For instance, information, photos and videos about Lewa Safari Camp ​can be found by typing "Wetu Lewa Safari Camp" in your search engine​.
There's also a map of the camps location, a comprehensive list of rack rates and conditions, a downloadable PDF fact sheet, a list of activities and facilities, and room descriptions. There's also an email tab for questions and inquires.
​Look for information on all 15 of our lodges in Kenya and Tanzania.