Elewana's Healing Earth Wins Again
August 18, 2018 - 2 minutes read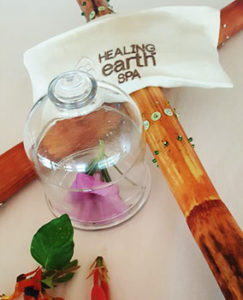 Elewana's Healing Earth spa products have done it again — scooping another major health and beauty honor.
This time the winner was Healing Earth's African Potato Face & Body Balm, which captured a prestigious "Prix d'Excellence de la Beauté" award from Marie Claire magazine in the category of "Best Local Product."
In choosing the winners, the influential women's magazine (published in 35 countries) had a panel of beauty experts test a range of health and beauty products for around the world over a two-month period.
"This balm is a wonder product that treats everything from rashes and acne to dryness and skin discoloration," Marie Claire declared in announcing the award. "It can even be used to nourish split ends."
"I love the versatility of this product," added competition judge and makeup artist Tatum Tomic. "It can be used to hydrate the face, body and hair, so it's a great multi-tasker if you're traveling or on the go,"
Packed with vitamins, minerals and powerful organic bio-identical active ingredients, African Potato Face & Body Balm boasts an unmatched concentration of pure actives that elevate it to a league of its own.
The balm can be used by the whole family to assist in any kind of damaged or sensitized skin, from wound healing to eczema, psoriasis, chapped lips, skin allergies and more. It can also be used as a powerful antioxidant face mask, and is exceptionally nourishing for environmentally challenged skin. All told, it's the ultimate SOS balm for healing and reparation on the whole body, including the face.
All Healing Earth products are free from synthetic fragrances, colorants,
petrochemicals, DEA, preservatives and parabens. And the products are not tested on animals.
Last year, the Elewana Collection and Healing Earth teamed up to enhance the spa experience, not just the products used, but also ensuring that spa therapists have the best training possible.
Healing Earth products are also used in guest bathrooms at Elewana hotels, lodges and camps in Kenya and Tanzania.
award winning spa
,
Elewana award winning spa
,
luxury African spa
,
spa