Engaging Indian Journeys, Crafted by Creative
March 20, 2018 - 3 minutes read
Creative Travel has new scheduled departures called Engaging Indian Journeys, Crafted by Creative. Some selling points of these programs:
GUARANTEED JOURNEY OPERATION WITH MINIMUM 2 GUESTS.
All special journeys are led by an expert resource, celebrated in their field of expertise.
Unique itineraries – interest-based Journeys
Small intimate groups. Never more than 12 couples in each journey.
Comprehensive inclusions including cultural interaction with locals & authentic local cuisine experiences.
Accommodation in personally selected deluxe properties. See below our programs for 2018 and 2019.
Mind, Body and Soul of India (July 5-16) – Unwind and unleash while you learn yoga and meditation, experience Ayurvedic therapy and relish local delicacies.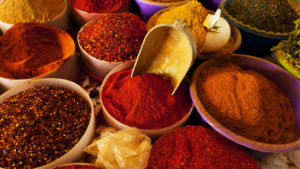 The Emperor's Table (Sept 8-21) – Experience Indian street food through curated walks, relish the delicacies, learn about the Indian culinary arts, and taste test wine during wine and food pairings.
India's Architecture Marvels Architecture (Oct 18-29) – Experience and indulge in the architectural wonders of India.
Tales of the Indian Brew (Oct 22-Nov-2) – Learn about India's tea culture, get an insight into tea plantation and production, along with an exclusive tea tasting and interactive session with the expert.
The Camel & Cultural Extravaganza (Nov 11-23) –Experience the rich culture and heritage of India, and the royal way of living. Attend the Pushkar Cattle Fair, a cultural extravaganza.
The Big Fat Indian Wedding (Nov 14–24) – Attend a traditional Indian wedding, experience the rituals and savor delicacies served at the wedding banquet.
Glamping and the Royals November/December 2018 24-7 – Explore the camping sites of India, live in the wilderness and experience various safaris on an adventurous trip
An Indian Art Affair (Jan 23-Feb 4) –Explore the rich treasure of modern and ancient Indian literature, history and art, and visit a Bollywood studio.
Artists of the Indian Desert (Feb 2-16) – Discover India's art and cultural heritage, visit spectacular palaces and forts, learn about textiles and handicrafts, and visit the Rann Utsav
Heritage of Humanity (Feb 11-24) – Learn about various religions and the culture of India. Attend Kumbh Mela, the largest religious gathering in the world.
Multi Hues of India (March 13-24) – Experience and enjoy Holi, the festival of colors, and enjoy traditional food
For more information, don't hesitate to contact us, or  Mrinmay Ghoshal and the rest of the Engaging Journeys team at crafted@creative.travel.