Get Fit For Torres del Paine — With Fit For Trips
March 17, 2018 - 3 minutes read
If you are thinking of hiking the "W" Circuit or any of the other trails in Torres Del Paine National Park — but you don't feel like you are quite in good enough shape yet — then Fit For Trips might be perfect for you.
The Atlanta-based company provides customized, cutting-edge training programs — which include both resistance and endurance components — optimized for whatever your trip itinerary might be. The programs are based on medical history (i.e. injuries, surgeries), activity profile (i.e. current and past exercise experience), available training days and existing equipment, as well as your personal circumstances and lifestyle.
Over the past decade, Fit For Trips has crafted more than a thousand fitness programs that have prepared travelers for trips in over 30 countries including Chile, Britain, Italy, Iceland, Uganda and Ecuador. The programs have helped people get in shape for a wide range of active outdoor activities from trekking, skiing and backpacking, to bicycling, hiking and even urban walking.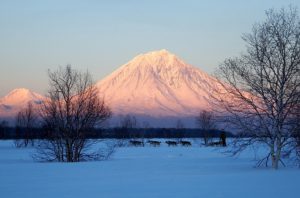 Fit For Trips provides exercises that trick your body into thinking you've been training on actual terrain. This increases self assurance from day 1 of the itinerary and decreases chance of soreness common on multi-day trips. Programs additionally enhance fitness components for walking an abundance of stairs, strength to climb steep ascents, balance to walk over slippery ground, power for jumping or bounding, descending steep trails, and mobility for navigating uneven terrain.
Endurance training improves your energy levels for long days of exploring and learning , getting from point A to point B, helps you think clearly and push past pain and exhaustion, provides mental relief, and helps you sleep better. Resistance training, on the other hand, develops muscular strength, balance, joint stability, mobility and can eliminate chances of soreness.
Training programs start from four weeks to 12 weeks prior to departure, with the option of choosing home-based and gym-based training with instruction by audio and video with personal support. Coaching is also available for clients who book far in advance of departure.
Fit For Trips also provides a B2B service by which you leverage the power of fitness to acquire more leads and bookings: via SEO fitness content on your site and social media posts, in emails and itineraries, in pre-departure packets, discussions with potential clients, free keyword research reports, as well as contests rewarded with fitness programs and publishing articles on fitness solutions for common travel or adventure challenges reported by guides.
Created by fitness trainer and adventure enthusiast Marcus Shapiro — who brings more than 20 years of fitness experience and a passion for adventure travel to the programs — Fit For Trips has provided itinerary specific, resistance and endurance conditioning programs since 2009.