Heritage of Humanity is the Ultimate Indian Trip
October 19, 2018 - 3 minutes read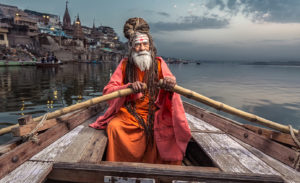 Home to one of the oldest civilizations of the world, birthplace of four major religions and with an ethnic diversity melded over thousands of years, India presents a never-ending cultural collage.
One of the best ways to sample all that India has to offer — and attend one of the world's most incredible events — is joining Creative Travel's small group, two-week "Heritage of Humanity" journey early next year.
Scheduled for February 11th to 24th, the itinerary includes Delha, Agra, Khajuraho, Varanasi, Allahabad and Lucknow — the culture, religious and historical hubs of northern India.
Along the way, travelers will learn about Indian mythology while experiencing local rituals. Visit gurudwaras, churches, temples and other places of religious significance that offer insights into India's diverse spiritual beliefs.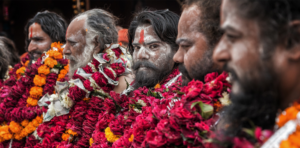 They will also attend the Kumbh Mela — the world's largest religious pilgrimage. Staged every 12 years in Allahabad, the event draws as many as 30 million people in a single day.
Last but not least, participants can explore their personal spiritual side with a private prayer ceremony and attend the breathtaking Hindu aarti ceremony on the banks of the River Ganges.
This trip also includes a culinary walk with a local chef in Lucknow.
Leading the group is Hemant Malhotra, a guru on Indian religion and culture as well as the travel director of Maharajas Express, one of the best luxury trains in the world. Among Hemant's other interests and expertise are architecture and the history of India's independence movements.
Itinerary at a Glance:
Day 1 — 11th February 2019 (Monday)
Arrive Delhi
Day 2 — 12th February 2019 (Tuesday)
Tour of Old Delhi on a cycle rickshaw.
Day 3 — 13th February 2019 (Wednesday)
Drive to Agra and attend evening Mohabbat-e-Taj show.
Day 4 — 14th February 2019 (Thursday)
Visit the iconic Taj Mahal and the Agra Fort.
Day 5 — 15th February 2019 (Friday)
Train ride to Jhansi and drive to Khajuraho temples.
Day 6 — 16th February 2019 (Saturday)
Fly to Varanasi; aarti ceremony on the banks of Ganges.
Day 7 — 17th February 2019 (Sunday)
Sunrise boat cruise on the Ganges, traditional Indian wrestling, and city tour. In the afternoon, visit the deer park at Sarnath where Gautama Buddha first taught the Dharma.
Day 8 — 18th February 2019 (Monday)
Drive to Allahabad and check into your tent at the Kumbh Mela.
Day 9 — 19th February 2019 (Tuesday)
Visit the ghats along the Ganges, watch saints taking their holy bath and witness other religious activities. Attend a special puja (prayer ceremony) in the evening.
Day 10 — 20th February 2019 (Wednesday)
Early morning yoga session at the tent. Visit various religious akharas, where sadhus and sanyasis gather and meditate.
Day 11 — 21st February 2019 (Thursday)
Transfer from Allahabad to Lucknow.
Day 12 — 22nd February 2019 (Friday)
Exploring Lucknow and dinner with a royal family.
Day 13 — 23rd February 2019 (Saturday)
Lucknow to Delhi. City tour followed by an evening food walk to indulge in the mouth-watering delicacies of Awadhi cuisine.
Day 14 — 24th February 2019 (Sunday)
Depart for home.
exotic India
,
Heritage tour of India
,
Indian culture
,
Kumbh Mela
,
River Ganges
,
small group tours of India