Innsæi: The Icelandic Art of Intuition
June 1, 2017 - 1 minute read
Before you're cruise this summer, be sure to catch the new documentary InnSaei – The Power of Intuition about an Icelandic concept that allows humans to connect with one another through empathy and intuition.
Produced by Zeitgeist Films and directed by Icelanders Hrund Gunnsteinsdottir and Kristín Ólafsdóttir, the movie roams the globe in search of real-life examples of innsæi in various cultures.
In addition to intuition and empathy, the word innsæi carries multiple meanings in the Icelandic language including "the sea within" (the borderless nature of our inner world), "to see within" (to know yourself) and "to see from the inside out" (a strong inner compass to navigate your way in the ever-changing modern world).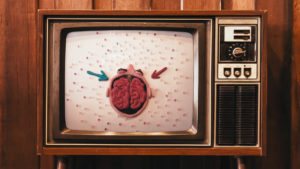 InnSæi the movie is currently available on Netflix.