IPC Port-of-Call: Spotlight on the Westman Islands
October 25, 2018 - 2 minutes read
Located off the south coast of Iceland, a shore excursion in the remote — and very volcanic — Westman Islands (Vestmannaeyjar) affords Iceland ProCruise passengers a chance to appreciate nature is its purest form.
Heimaey is the only one of the archipelago's 15 islands with year-round human inhabitants. Most 4,100 residents live in the main town, Vestmannaeyjabær. Six other islands have hunting cabins.
The archipelago's volcanic system consists of 70 to 80 volcanoes both above and below the sea. As a result, the people of Heimaey live in the constant fear of eruption.
The last major eruption in 1973 — which lasted 155 days — destroyed half of the town. In the black-lava-covered area east of town, monuments and ruined structures show what used to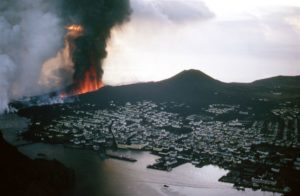 be there before the eruption, a constant reminder that it could happen again at any time.
The climate of the Westmans is rainy and windy. But the Gulf Stream flowing past warms the local air and the archipelago has the country's highest average annual temperature. It's especially cozy in winter.
Despite it's relative isolation, there's actually lots to do on Heimaey. Activities range from self-guided hikes and bike rides around the island to adventurous tours curated by locals in boats, cars or buses.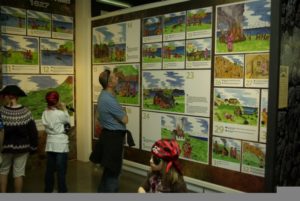 Visitors can learn more about the islands at the Folk Museum Sagnheimar and the Sæheimar Aquarium & Natural History Museum, as well as the Volcano Museum Eldheimar, which details the 1973 eruption and the famous Surtsey eruption of 1963-1967 that created an entirely new island.
Local restaurants serve quality dishes with ingredients grown on the islands or caught in the surrounding sea. The Westmans boast some of the North Atlantic's richest fishing grounds, with cod and haddock being the most pervasive species.
There's also wildlife watching. The archipelago's steep cliffs and lush vegetation are home to more than 30 avian species, which nest in the cliffs and grassy ledges. There are also around 150 plant species and 80 types of insect. Seals, whales and other marine life are abundant offshore.
Iceland
,
IPC's destinations
,
luxury small ships
,
Westman Islands