Jessie's Trip Report: Hotel Las Torres
June 19, 2017 - 4 minutes read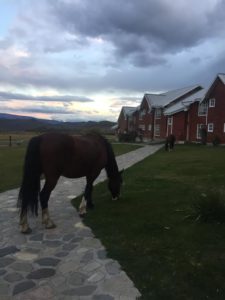 Our own Jessie Bligh recently had a chance to visit Hotel Las Torres in southern Chile's Torres del Paine National Park. She filed this trip report:
Location, location, location. You simply can't beat it. The 80-room hotel is the only private estancia inside the national park and it's truly an authentic Patagonian experience.
With over 300 horses, we can offer exclusive excursions via horseback. The organic garden and homemade beer make for a wonderful dining and drinking experience. You can feel the relaxed atmospherethe minute you walk through the door. Hotel Las Torres is full of history and the Kusanovic family presence can still be felt. An unforgettable experience in Torres del Paine.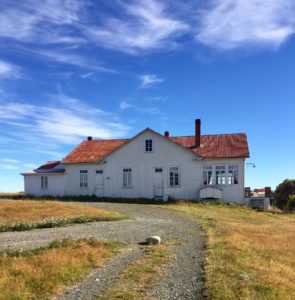 Estancia Cerro Negro — An absolute must. Let's be honest: no one likes five hours straight in the car. So why not break up the drive between Punta Arenas and Torres del Paine with a stop at this other Kusanovic family estancia? Your first tastes of Patagonia are served in the form of a pisco sour and traditional lamb barbecue. After lunch, you'll tour the family's original house and learn how they shear the sheep.
Coiron Restaurant — Don't expect to lose any weight while staying with Hotel Las Torres. The No. 1 restaurant in Torres del Paine according to those who post reviews on Trip Advisor, Coiron serves fresh ingredients from its own garden as well as 360-degree views of the park while you dine. The extensive menu includes fish, meat and local dishes that make my mouth water as I think about them. The young, creative chef makes some of the most beautifully plated meals I've ever seen. A small room off of the main dining room is used for an intimate, traditional lamb roast or Patagonian barbecue. It only seats 15, so we advise advanced reservations. The barbecue is only available on Tuesdays and Thursdays so plan accordingly.
Bar Pionero — Be prepared to be amazed. Most guests at the lodge seem to spend the majority of their free time at Bar Pionero, the hotel's social hub. Comfy couches, floor-to-ceiling windows and cocktails with names you can't pronounce make for the perfect chill spot after hiking all day. Bartenders Max and Fredrico are the award winning masterminds behind the incredible drink concoctions. Be sure to keep a lookout on the daily activity chalkboard for the "Bar Show" during which Fredrico demonstrates how to make a few of the unique drinks on the menu. Try the "Aborigen" — you won't regret it.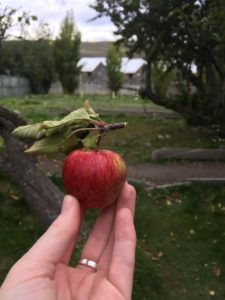 Organic garden walk — This was one of our favorites. Paola Kusanovic and her two children were our tour guides. It was so amazing to see where the majority of vegetables and herbs used in the hotel restaurant and bar are grown. At the end of the tour, we got to taste test some of the items picked for us.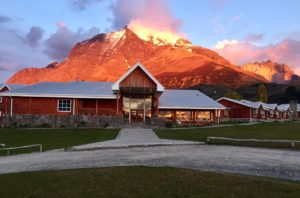 AMA Torres del Paine — The hotel's environmental nonprofit (Agrupación Medio Ambiental) is making huge strides towards the park's conservation and upkeep. You can see one of their most important projects, a nursery for lenga trees, just steps from the hotel. The nursery plays a key role in the park's reforestation efforts following the devastating fire. Hotel Las Torres donates approximately $150,000 a year to AMA projects, so you can feel good that a portion of your booking goes towards conservation.
Next month Jessie will review some of her hiking and horseback riding adventures around the park with Hotel Las Torres and its sister company Fantastico Sur.