Las Torres All-Inclusive Programs Make It Easy
March 16, 2018 - 1 minute read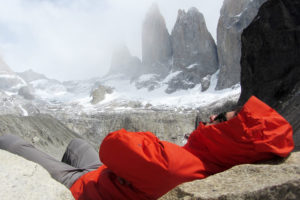 One of the best ways to experience Torres del Paine National Park is booking one of the all-inclusive packages offered by Hotel Las Torres.
These multi-day packages feature accommodation inside the national park, three meals per day, all of our full-day and half-day excursions — including the ones that are only offered by Hotel Las Torres — and transfers from Punta Arenas or Puerto Natales in Chile or Calafate across the border in Argentina.
Among the all-inclusive programs are:
Las Torres Honeymoon Special

Puma Encounter: With a special guide who knows how to find pumas or mountain lions in their natural habitat.
"W" in Comfort: Designed so that guests can hike the three spectacular valleys that form the famous "W" circuit, but return to Hotel Las Torres each evening to relax and recharge before hiking again the following morning.
Enduro Ecuestre de Torres del Paine: An annual horse racing event.
Tucked at the bottom of the famous Paine Massif, Hotel Las Torres is ideally situated for discovering the wonders of the World Heritage Site. With a strategic position astride both the "W" and "O" trails, no other hotel provides better access to the park's world-famous trekking routes and mountain climbing circuits. The hotel also affords guests a chance to see the park on horseback.