Life is a Beach — Even in Africa
October 21, 2017 - 1 minute read
Before, after or even instead of a safari, Cheli & Peacock can also organize the most amazing sun-kissed beach holidays along the Kenya coast and the fabled island of Zanzibar off the coast of Tanzania.
For those who just want to relax, their bespoke itineraries provide lazy days under cloudless skies with the warm azure waters of the Indian Ocean lapping against palm-fringed white sand strands. Away from the sand, you can scuba or snorkel offshore coral reefs, kayak through mangroves, explore sacred Kaya forests, picnic on tiny desert islands, and visit historic spice trade world heritage sites.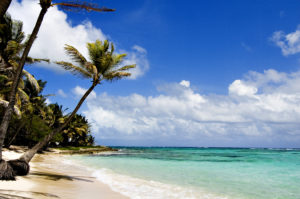 There's wildlife too. East African beach holidays provide the means of discovering more than 600 species of tropical fish, as well as endangered sea turtles and dugongs, whale sharks, manta rays, dolphins and even humpback whales.
Cheli & Peacock works with exclusive boutique hotels, family run resorts and private villas that offer comfortable accommodation along with water sports, horseback riding, golf, spa treatments, historical tours, dhow excursions, bird and butterfly watching, and much more.