Lions and Tigers and Other Indian Animal Stories
October 30, 2018 - 2 minutes read
Those planning an Indian wildlife safari might like to add the following books to their packing list (or electronic reader), five class titles recommended by Jungle Sutra: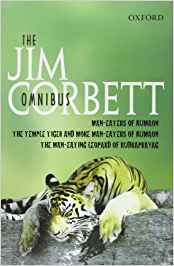 Corbett Omnibus by Jim Corbett
This classic collection of Corbett's hunting stories includes the "Man-eaters of Kumaon," "Man-eating Leopard of Rudraprayag" and "Temple Tiger and More Man-eaters of Kumaon." Together, they vividly portray the drama and beauty of the Indian jungle and its wildlife.
Elephant Gold by P.D. Stracey
Originally published in 1963, this "timeless classic" details the author's experiences as
an elephant catcher and stockade officer in India. Biblio UK calls it "a delightful narrative of Stracey's experiences in capturing, noosing and doctoring of elephants and hence provides an astute analysis of the animal for conservationists today . . . His understanding of the animal, and its habitat, elephant training and management stands unparalleled to date."
To the Elephant Graveyard by Tarquin Hall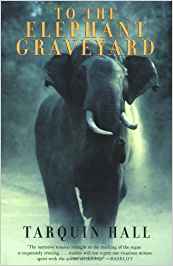 The search for a killer elephant in the northeast corner of India — as well as a vivid portrait of the Khasi tribe who live intimately with the great beasts — highlights the plight of the Indian elephant and the loss of their natural habitat. "Hall magnificently takes us on a journey to a place whose ancient ways are fast disappearing with the ever-shrinking forest," writes Amazon Books.
The Secret Life of Tigers by Valmik Thapar
An extraordinary account of the family life of three tigresses and their cubs, from soon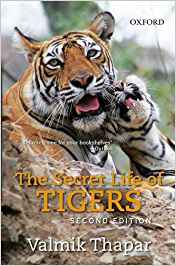 after birth to adulthood, including the role of the male tiger in their lives. "Written in a lucid, story-telling style, and with twenty-four outstanding color plates, this book will enthrall all animal lovers and those interested in the conservation of wildlife," declares a review of the book on the GoodReads website.
Exotic Aliens: The Lion and the Cheetah in India by Valmik Thapar & Romila Thapar
After extraordinary and exhaustive research, a prominent Indian naturalist (Valmik) and his celebrated historian aunt (Romila) postulate that the lion and cheetah are not indigenous to the Indian subcontinent, but rather exotic imports from Persia and Africa via human royalty.
Books on India
,
Cheetahs
,
Indian Wildlife safari
,
Lions
,
Tigers