Manatees, Monkeys and Macaws at the Amazon Wildlife Rescue Center in Iquitos
December 26, 2018 - 2 minutes read
One of the highlights of a Peruvian Amazon cruise with Jungle Experiences takes place well away from the river — a visit to the Amazon Rescue Center on the road between Iquitos and Nauta.
Whether you join the guided tour or explore the center on your own, it's an hour packed with incredible photo opportunities and close encounters of the Amazon animal kind — including many critters that are normally hard to photograph or even see in the wild.
Although the center is most celebrated for rescuing manatees, nursing them back to health and releasing them back into the wild, the Centro de Rescate Amazónico (to use its Spanish name) cares about all creatures great and small — birds, mammals, reptiles and amphibians, predators or prey.
Since 2008 when the manatee program kicked off as a joint venture between Peruvian conservation agencies and Dallas World Aquarium in Texas, more than 40 of the gentile marine mammals have been rescued and rehabilitated. The first "graduates" were released into the wild in 2011.
The center has also rescued Amazon River dolphins (Inia geoffrensis), giant otters (Pteronura brasiliensis), neotropical otters (Lontra longicaudis), giant anteaters (Myrmecophaga tridactyla), jaguars (Panthera onca) and ocelots (Leopardus pardalis).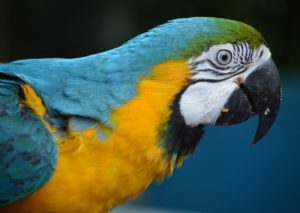 Although the population is ever changing — infused with new orphaned or injured animals that need temporary human care — on any given day you'll find a variety of Amazon monkeys and birds, as well as caiman crocodiles, slow-moving sloths, playful otters, and colonies of turtles and tortoises.
In addition to rescuing wildlife, the center is tasked with raising local awareness of conservation issues and sustainable use of natural resources through an ongoing environmental educational program.
Several strategies and methodologies are used. Perhaps the most effective is giving thousands of Peruvian children and teenagers direct contact with nature so they learn to love and respect it, and above all generate positive emotions which will push them to act and take actions to preserve the environment.
Admission price and donations during your visit support these educational programs and future animal rescue.
Amazon Cruise
,
Manatee Rescue
,
peruvian amazon
,
Wildlife of the Amazon
,
Wildlife Rescue