Breaking News: IPC Launches 2018 Dates and Rates!
March 6, 2017 - Less than a minute read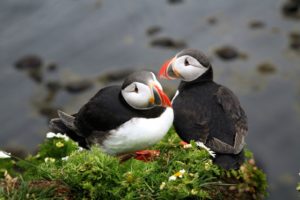 Iceland ProCruises just released the 2018 dates and rates for its cruises in Iceland and Greenland.
The season kicks off on May 11th with our "Iceland Circumnavigation" itinerary and concludes on September 22nd with a "Northern Lights & Whales" trip. This popular departure sold out quickly for the 2017 season, so make sure to book your spot while you can!
There's literately a rate for everyone next year no matter what your budget. Prices for 2018 range from US$2,065 to US$26,935 per person depending on which cabin and itinerary you choose.
Check out more on the Iceland ProCruises website. And if you have any questions, don't hesitate to contact us at Info@EmergingDestinations.com.