Read All About It: Best Destinations in Latin America
September 8, 2018 - Less than a minute read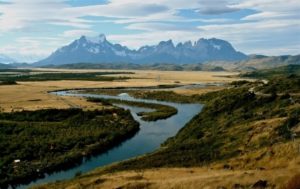 US News & World Report magazine recently ran a story on the "Best Places to Travel in Central and South America" — a list that included southern Patagonia and Torres del Paine National Park in Chile.
Quotable quote: "Reaching this remote national park in Chilean Patagonia is no small feat, but travelers say beholding the ice fields of Grey Glacier and the soaring peaks of the Cuernos del Paine are more than worth the trip. And with 700 square miles of diverse land to explore, travelers will find boredom near impossible."
Catch the rest of the list here.
Best Places to visit in South America
,
Chilean Patagonia
,
Cuernos del Paine
,
Grey Glacier
,
Torres del Paine