Read All About It: Chile's A Hot Ticket
July 29, 2018 - Less than a minute read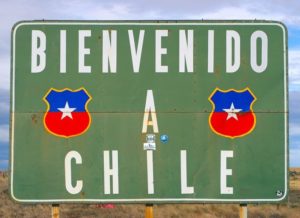 eTurbo News recently ran an article on how Chile is now the second most popular tourist destination in South America — and arrivals continue to rise.
Quotable quote: "Chile's tourism success is helping the country flourish into the trendiest destination in South America. Today, and as far as tourism is concerned, Chile is growing at unprecedented levels . . . Chile's safe political climate ensures stability and risk-free holidays in a country plagued by nature and opportunity for adventure."
Read the rest of the report here.
Chile
,
nature
,
safe destinations
,
South America
,
trendy destinations