Read All About It: Tribal Weaving of the Lesser Sunda
May 30, 2018 - 1 minute read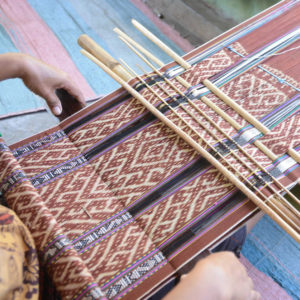 Cloth Roads, a website dedicated to global textiles, included the SeaTrek cruise "Tribal Weaving of the Lesser Sunda Islands with David & Sue Richardson" in a story about great places to visit around the world for traditional ethnic textiles.
Quotable quote: "When I was a young shopkeeper without any budget for textile buying, my first acquisition was an old, indigo-dyed, hand-woven Indonesian sarong. To this day, it prominently graces the wall in our living room. This yearning to travel to the islands of Ikat has been deep since my first purchase. How could I not go? One of the stops includes Flores so I can finally visit my friend Alfonsa Horeng and her weaving cooperative Lepo Lorun."
Read the rest of Marilyn Murphy's blog post here.