Tap Into Your Kundalini with SeaTrek Bali
October 30, 2017 - 2 minutes read
Among its many journeys, SeaTrek Bali Sailing Adventures offers yoga and wellness cruises for travelers who wish to begin (or continue) their voyage of self-discovery with a little help from the magical islands of Indonesia.
Breathe, Balance & Bliss: an Exhilarating Yoga Adventure to Bali, Komodo & Beyond (June 8-15, 2018) takes passengers on an exhilarating eastward journey from Bali to Lombok, Sumbawa, Komodo and Flores, while the Life Force Yoga & Wellness Cruise   (June 17-24, 2018) offers similar spiritual and physical enlightenment on the return journey from Flores to Komodo, Sumbawa, Lombok and Bali.
Both cruises are eight days and seven nights aboard the beautiful pinisi schooner Ombak Putih and are led by international yogis Lindsay Gonzalez and Melody Massey.
Each day at sea includes two sessions of yoga, meditation or mantra chanting at sunrise and sunset that takes place whenever possible outdoors on deck, on a beach, up a hill or on an SUP board— locations that reflect the exhilarating environment. Sessions are designed for passengers of all levels of yoga competency to discover a collective and individual peaceful balance.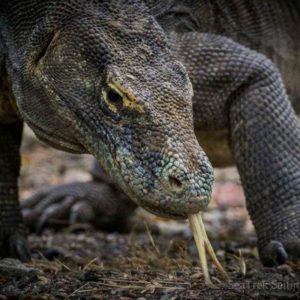 However, the cruises also include lots of time to play, explore and relax outside of these sessions. Parties with members who are not interested in the yoga will have plenty of land and sea adventures to occupy themselves, from getting up close and personal with Komodo dragons to practicing the art of paddle boarding, fishing or snorkeling in crystal clear, glass-like waters.
Among the other sights and activities along the way are exploring volcanoes, waterfalls and villages;  lazing on pink, black or golden sand beaches; watching spectacular sunsets; observing ancient rituals of daring and skill performed by local islanders; and admiring and maybe taking home some exotic handicraft.