Torres del Paine for Fashionistas
June 11, 2017 - 2 minutes read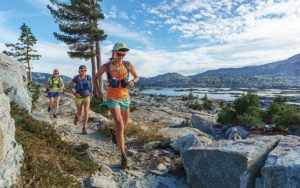 Whether you're trekking the "W" Circuit with Fantastico Sur or taking day hikes from your comfy digs at the Hotel Las Torres, it's important to pack and wear the right type of clothing. And, of course, look cool while you're doing it.
We've gleaned recommendations from a number of sources to compile the following list of "must pack" items for your trip to Torres del Paine National Park.
It's important to remember that even during the height of summer, Patagonian weather is highly changeable. You can literally hike through four seasons in a single day, from blazing sun to snow flurries. Which means that layering and weather proofing are your main considerations when it comes to dressing for the trail.
Torres Trekking Fashion Essentials (and companies that sell stylish versions of these items):
Please note that neither Fantastico Sur nor Hotel Las Torres endorse any of these outdoor clothing labels. These are merely suggestions to get you started as you shop for the right clothing (and style) for the "W" and other Chilean trails.
Many of these items are available at one-stop outdoor outfitters like REI. But no matter where or how you buy your hiking haute couture, you wanna be sure you look your best for those Torres del Paine selfies.