10 reasons to book your trip in the Amazon now
March 10, 2020 - 3 minutes read
This post is for the undecided. For those who want to travel but cannot find the time. For those who want to see the world but don't know where to start. For those who want to discover the immensity of the Amazon but are still thinking about it.
Jungle Experiences wants to help you make those decisions with a little advice on why you should embark on an Amazon cruise NOW rather than waiting. Here's why: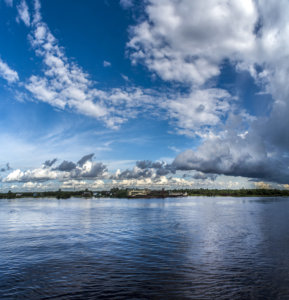 Because a cruise through the Amazon allows you to discover the world's greatest rainforest in all of its glory.
Because you'll be exploring the Amazon in comfort. Jungle Experiences renders an experience that leaves time and space for quiet contemplation and relaxation, an experience that makes you feel at home even while you're in the heart of the rainforest.
Because few experiences are as inspiring as feeling the waters of the Amazon River under your feet. As you glide through the jungle, you'll discover a landscape that leaves no one indifferent to its majesty.
Because its also romantic. On all Jungle Experiences cruises, there's plenty of time and space to connect with your partner, relish your privacy, and discover together.
Because by escaping — experiencing new destinations and discovering the beauty of such an immense landscape — you can focus on what really matters: living in the moment, at your own pace.
Because the Amazonian landscape is unlike anything you've ever seen before. The rainforest of northern Peru has its own magic, a natural spectacle that exists nowhere else on planet Earth.
Because each traveler can live their trip in a unique, authentic way. That's why Jungle Experiences itineraries offer activities and routes for whatever kind of traveler you are.
Because navigating the largest river in the world is an experience that everyone should have at least once in a lifetime.
Because security and safety are priorities aboard Jungle Experiences cruises, passengers can explore one of the world's most remote destinations with complete peace of mind.
Because Jungle Experiences offers special rates that only the fastest among you can enjoy. Check here for the latest deals. And because their cruises accommodate a limited number of passengers, everyone is assured of having an exclusive experience.
Looking forward to seeing you on one of our upcoming departures.
Amazon Cruise
,
Amazon in comfort
,
rainforest of northern Peru
,
world's greatest rainforest
,
world's largest river