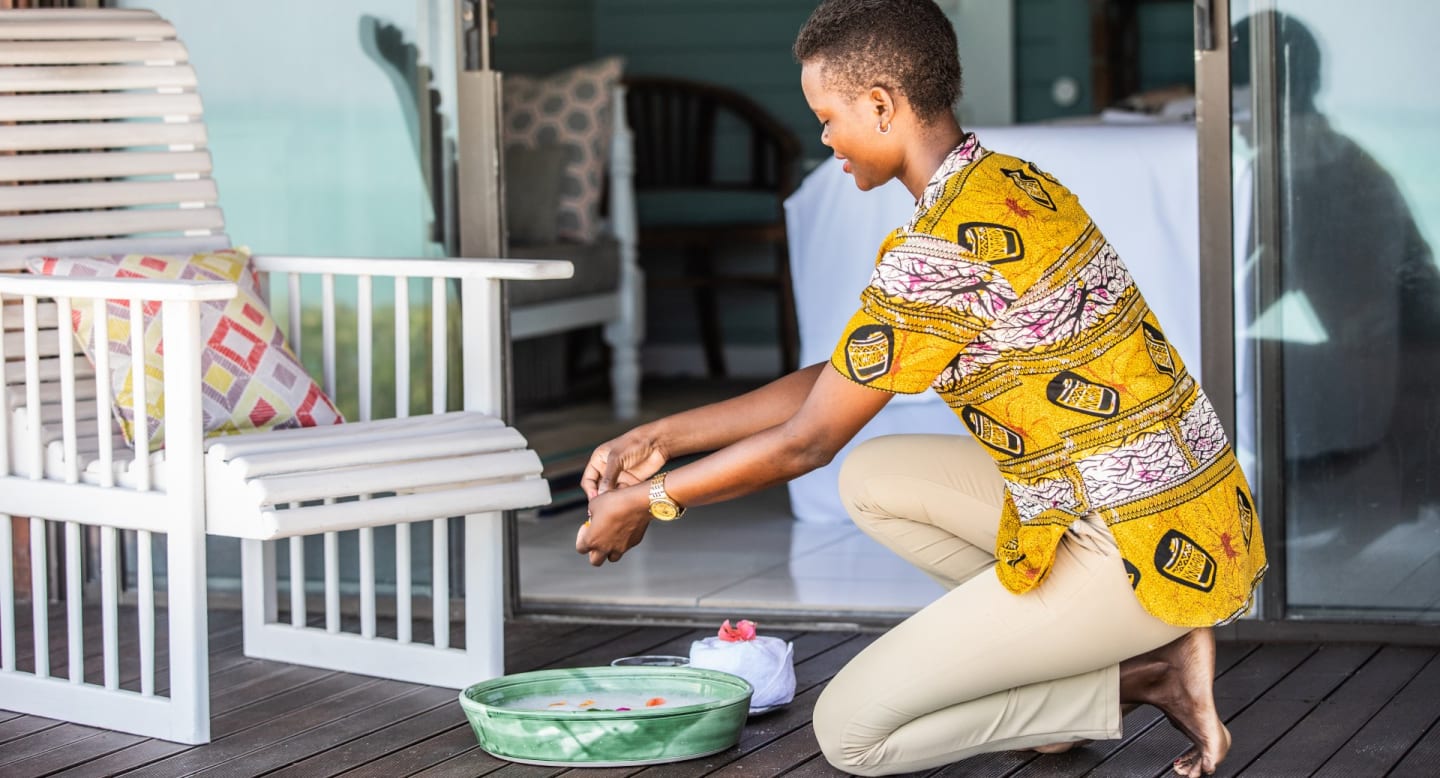 Intimate Spa Rituals, African Island Tranquillity
A jewel in Mozambique's breathtaking Quirimbas Archipelago, Anantara Medjumbe Island Resort is a true exodus from modern distractions and stress. Naturally tranquil and intimate, this adults-only hideaway offers an escape within an escape, with sensual journeys at Anantara Spa.
Retreating to Anantara Spa's beachfront villa sanctuary, each guest is cocooned in a luxurious world of their own. Featuring a treatment bed and en-suite bathroom, the exclusive spa haven offers solo bliss, tended to by the caring hands of a highly skilled therapist.
The essence of Anantara philosophy, 'without end', stems from ancient Sanskrit origins and is beautifully expressed in this African paradise. Views of the Indian Ocean's azure waters stretch to meet infinite sky. Heartfelt service is intuitive and carefully personalized. Pampering nurtures mind, body and soul. Indigenous treatments celebrate ancient wellness traditions. Extended journeys can be crafted to escape the limits of space and time.
Soothing treatments before and after sun kissed days
Beauty and wellness journeys suit the destination perfectly and can begin on arrival. For immediate relief after a long flight, travellers can pre-book a full body Anantara Signature Massage. Revered techniques from the east and west, combined with a unique oil blend, stimulate the circulation, deeply relax muscles and clear energy blockages to promote overall wellbeing. Dissipating fatigue and tension, this uniquely refreshing massage is a wonderful jet lag tonic, allowing guests to enjoy their holiday fully from the outset.
In preparation for a day of basking under majestic rays, a Body Scrub gently exfoliates, cleanses and nourishes to renew, smooth and soften skin. Manicure and pedicure treatments offer salon beauty, inviting guests to complete their pool and beach image.
Customized Body Wraps incorporate the therapeutic properties of African essential oils in a hydrating, nourishing gel base of aloe vera and palm kernel oil. The choice of Nourishing & Rehydrating, Balancing & Detoxifying or Soothing & Softening wraps provides wonderful replenishment after sunbathing, and a heavenly scalp treatment is also included.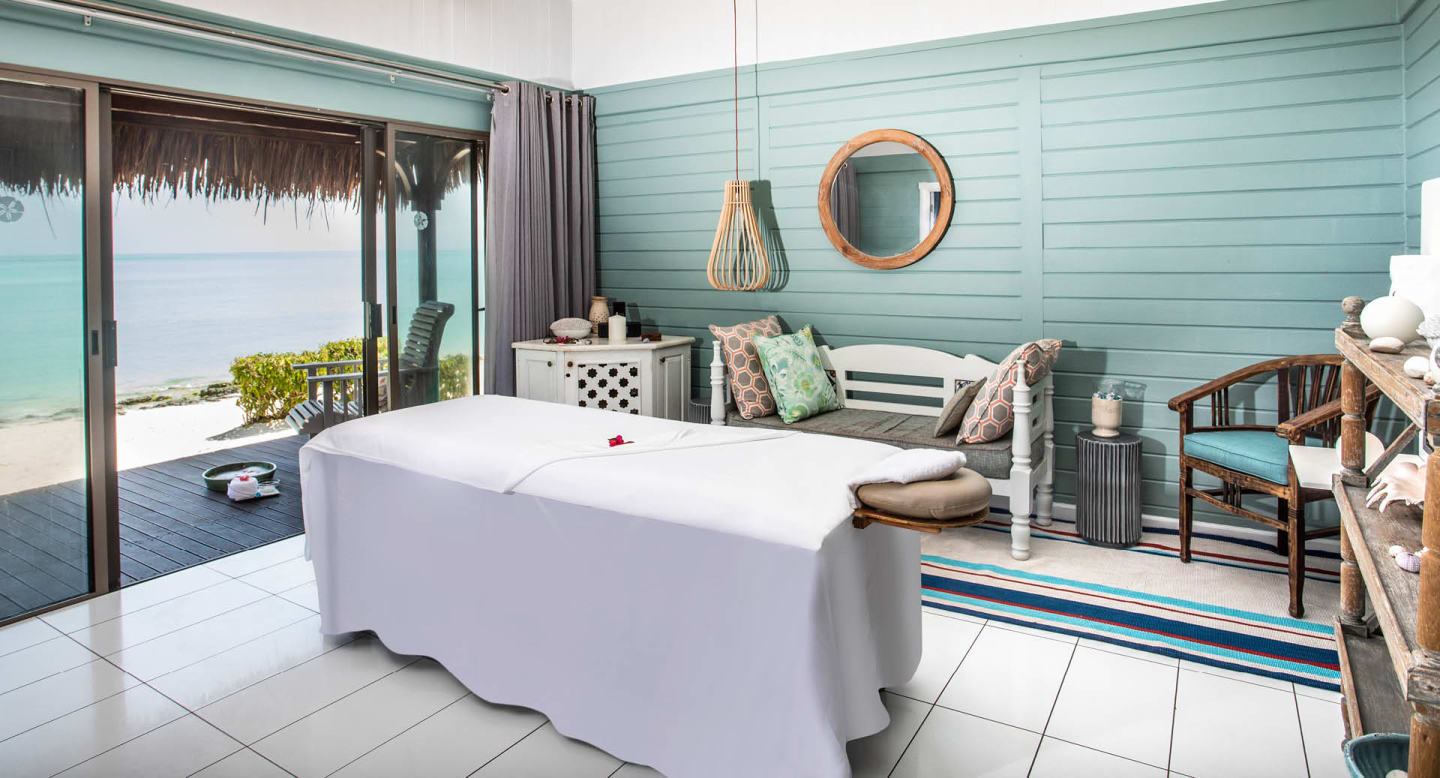 Following island and ocean adventures, blissful solace awaits at Anantara Spa. Keeping complexions youthful and vibrant, the Bespoke Facial is personally prescribed to individual skin needs to maximize the dazzling results. Restorative massages nurture with the remedial power of deep rhythmic pressure and healing volcanic hot stones, as well as an invigorating head massage and oriental foot massage. The signature Mozambique Sand Compress Massage draws on timeless indigenous practices, combining an African oil blend and a heated sand compress with luxuriant oil massage techniques. Muscle tension, stiffness, pain and fatigue melt away. The blood circulation, lymphatic system and energy flow are stimulated, while a warming effect promotes flexibility and deep relaxation.
Time out from island escapades is a richly interactive experience with Anantara Spa's professional Massage Workshop for couples. The collection of In–Villa Bath rituals offers soothing seclusion. From milky hydration, to revitalizing bath crystals and sensual aromatherapy, a luxuriant soak in the tub of a guest's private villa is indulgently peaceful, and the ultimate experience for bedtime pampering.
At Anantara Spa, the greatest journeys are felt, not told…
Opening hours: 9.00 am – 9.00 pm
Treatments outside of these times may also be requested.