2020 Wish List for Sustainability in the Peruvian Amazon
January 24, 2020 - 2 minutes read
Last year, Jungle Experiences took an important step in Amazon sustainability by partnering with the AmaTusZonas initiative to raise awareness about the importance of the Amazon in the world and the dangers it faces.
The rainforest riverboat expedition company also made a donation to the Amazon Forever Organization to create an educational arapaima (paiche fish) pond to raise awareness among the local population about the importance of protecting this emblematic Amazonian species.
This year, Jungle Experiences' biggest wish is to take even better care of the environment with the support of passengers who cherish the experience of traveling into the lungs of our planet and other collaborators committed to the cause.

2020 Wish List
Teach our passengers about sustainable tourism in the Peruvian Amazon rainforest

Jungle Experiences is committed to nature and tradition, which is why they educate their passengers on their luxury and adventure cruises about caring for the environment and respecting local communities and their rituals.
Continue offering high-quality service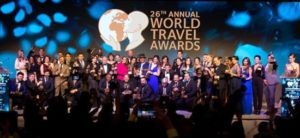 Jungle Experiences was named "South America's Leading River Cruise Company 2019" by the World Travel Awards — considered the "Oscars of travel and tourism." They aim to uphold this reputation in 2020, which is why they'll be working even harder to satisfy current customers and future travelers who wish to discover the best the Peruvian Amazon has to offer.
Support the local economy
Jungle Experiences is fully committed to promoting the economy of local Amazon communities by displaying their artisanship on all of our cruises.
Protect and preserve Amazon wildlife
Jungle Experiences wants your Amazon adventure to be unique and takes steps (like donations) that help protect local animal populations.   
Help travelers connect with Mother Nature
The Peruvian Amazon is a gift to nature lovers and merely entering the heart of the rainforest is an adventure in itself. With their different itineraries, Jungle Experiences helps travelers connect to the flora and fauna in a unique way.
Check out the next Jungle Experiences departures here.
adventure cruises
,
Amazon adventure
,
South America's Leading River Cruise Company 2019