Free Kayaking and Arctic Workshops
March 13, 2020 - 2 minutes read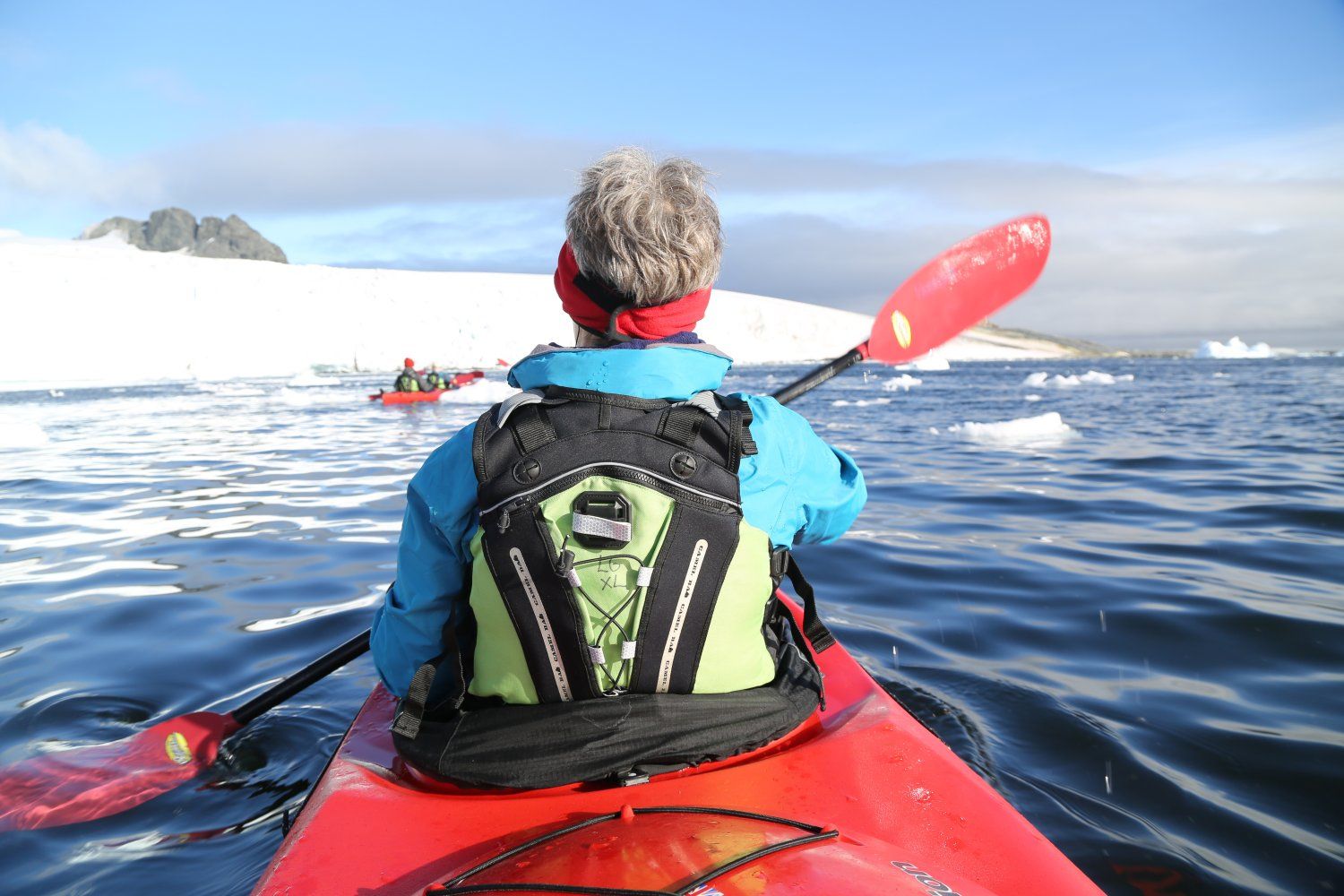 Oceanwide Expeditions is offering free sea kayaking — as well as free workshops on sextant navigation and polar photography — aboard several of its Arctic cruises this summer and fall.
Free kayaking is being offered on these voyages:
Subject to weather and ice conditions, free kayaking will be offered four or more times during the voyage during morning and/or afternoon landings.
Everyone is welcome to participate if space is available. Basic kayak experience is helpful, but not required. However, physical fitness is essential. Kayaks and neoprene wetsuits are provided, however other personal gear is not.
Also, free-of-charge workshops are being offered on cruise:
Navigating with a sextant
All passengers are welcome to participate in a workshop on navigating with a sextant. It will be supervised by an onboard expert and no previous experience is required.
The speaker for the session is Dr. Lothar Kurtze, a Fellow of the Royal Astronomical Society in London. He's a volunteer project coordinator for the Faulkes Telescope Project in Germany and Austria, and is deeply committed to astronomical education.
Dr. Kurtze runs a private observatory in Weinheim, Germany where he provides guest lectures on polar astronomy. His "day job" is mechanical engineering in Salzburg, Austria.
Photo Workshop
Passengers can also take advantage of a free photo workshop for beginner and advanced photographers, under the supervision of an onboard photo expert. Once again, no previous experience required.
The workshop group will be accompanied by a photo expert during shore activities. Workshop lectures on sailing days will include exposure, composition, and photographing subjects in the Arctic.  Participants must bring their own photo equipment.
The photo workshop does not instruct passengers on how to use specific camera brands or models, but is meant merely to provide the basic rules of photography.
free sea kayaking
,
polar photography
,
sextant navigation