Gorilla's Nest: Rwanda's Legendary Lodge
June 30, 2020 - 1 minute read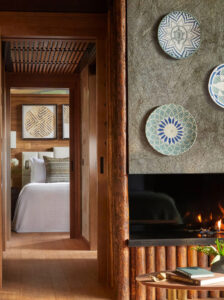 Adventure Consults reports that One&Only has revamped a legendary jungle sanctuary in Rwanda for those seeking intimate experiences, personalized service, perfect meals and beautiful surroundings.
Cushioned in the foothills of the Virunga volcano range and wrapped in fragrant eucalyptus forest, One&Only Gorilla's Nest offers a once-in-a-lifetime personal encounter with rare and majestic mountain gorillas, roaming free in their own natural habitat.
With exceptional dining and selected beverages included in the price, plus two signature resort experiences per day, guests are immersed in the rare magic of Virunga.
Blending seamlessly into the Rwanda wilderness, Gorilla's Nest offers 14 luxury rooms and seven suites, all of them encircled by trees for ultimate privacy. Traditional Imigongo art and craftsmanship fill the rooms with warmth and local ambience, while panoramic windows open onto breathtaking views of pyrethrum farmland, lush shambas and eucalyptus forest.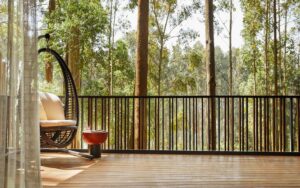 Every Adventure Consults safari in Rwanda and Uganda includes awesome accommodation like Gorilla's Nest that have been personally inspected by its team.