Book One Seat and Receive a 50% Discount for the Second Person
February 10, 2022 - 2 minutes read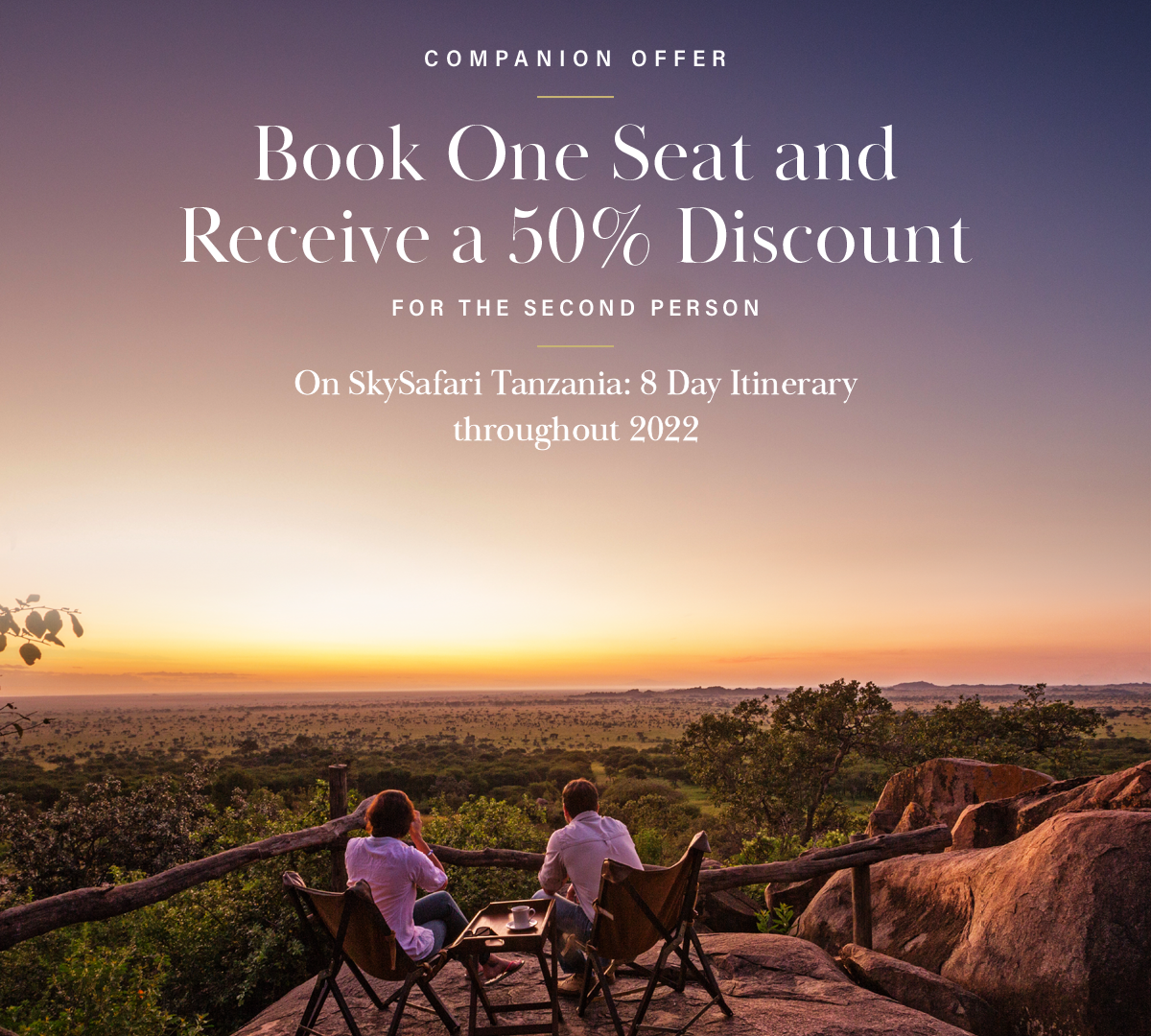 There is little denying that the last two years have been incredibly difficult for everyone in the travel industry, but as we start to see consumer confidence recovering and green shoots appearing once more, it appears that we are finally on the road to recovery, and we look forward to building back stronger with you over the coming months and years. It is already clear that some destinations will bounce back quicker than others, and whilst Kenya is looking strong for the coming year, we appreciate your feedback that Tanzania needs a little more help. As such we'd like to extend a "buy one seat and get a second half price" offer on SkySafari Tanzania, 8-day departures (excluding July & August) throughout 2022.
See full itinerary here.
The departures will include all the bells and whistles that SkySafari is known for, but at a massively discounted rate: there has never been a better time to safari in style. We'll ease clients through airports, transport them in our private planes, book them into the most exquisite camps in the best wildlife locations, and ensure every detail is taken care of – from optimizing their chances of seeing the Big Five to knowing how they take their G&T.
Terms & Conditions
Valid for every second person per double/twin.
Valid for all (excluding July & August) SkySafari Tanzania 8 day departure dates for 2022.
This offer is not combinable with any other offers.
Offer does not apply to park / concession fees.