Brotherly Love to Iceland Nonstop
July 7, 2017 - 1 minute read
Icelandair launched its 18th North American gateway on May 30 — an inaugural flight from Philadelphia, PA that bridges business and leisure travelers between the City of Brotherly Love and Europe via Reykjavik.
The seasonal service will operate four days a week — Tuesdays, Wednesdays, Saturdays and Sundays — a nonstop flight from Philly International (PHL) to Keflavik International (KEF) with onward connections to more than 25 European destinations.
To help celebrate the new service, the airline is offering fares to Iceland starting at $399 round-trip per person for travel between August 16 and September 20, 2017.
The inaugural flight was made with the Vatnajokull, Icelandair's newest livery, a glacier-themed aircraft showcasing the beauty and wonder of Iceland's largest glacier both inside and out.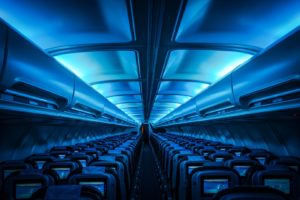 Inspired by the shape and style of Icelandic ice caves, the aircraft's interior is colored turquoise and sapphire blue. Specially designed LED lighting and a glacier soundtrack augment the North Atlantic ambience. When you step aboard, it's virtually like entering the belly of the glacier.
For additional information about the new aircraft visit www.icelandair.us/vatnajokull; for current route network or fares to Iceland and beyond please visit www.icelandair.us or call (877) I-FLY-ICE.