Important changes Antarctica sailing program 2020-21
March 10, 2020 - 1 minute read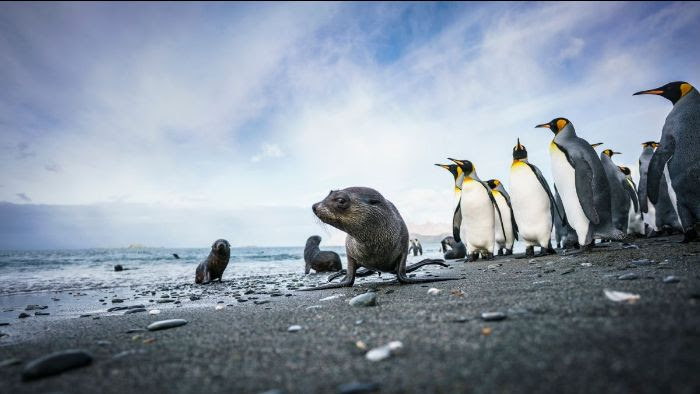 In order to free-up capacity and to combine Ross Sea bookings with recently released 2022-departures, we have decided to shift Ross Sea voyages OTL27-21 (departure 13 January 2021) and OTL28-21 (departure 16 February 2021) to 2022. Passengers can rebook on the following Ross Sea departures >>
For a complete Antarctic 2020-21 cruise schedule including Ortelius click here.
Instead of the Ross Sea, we will offer the following alternative program below:
Falkland Islands – South Georgia – Antarctic Peninsula
These 18-nights Falkland Islands, South Georgia, and Antarctic Peninsula cruises are an animal-lover's dream come true. The expedition explores one of the last untamed areas on Earth – a land of ruggedly beautiful landscapes and amazingly varied wildlife.
OTL27a21, 13 January – 31 January 2021
OTL27b21, 31 January – 18 February 2021
Prices per person:
Quadruple Porthole: $14750
Twin porthole: $17800
Twin Window: $18500
Twin Deluxe: $19750
Superior: $21300
OTL27c21, 18 February – 08 March 2021
Prices per person:
Quadruple Porthole: $13500
Twin porthole: $16400
Twin Window: $17150
Twin Deluxe: $18300
Superior: $19600
Antarctica
The Antarctic Peninsula Basecamp cruise offers you a myriad of ways to explore and enjoy the Antarctic Region. This expedition allows you to hike, snowshoe, kayak, go mountaineering, and even camp out under the Southern Polar skies.
Antarctica Base Camp: See Voyage