JW Marriott Masai Mara Lodge Appoints CornerSun Destination Marketing & Emerging Destinations as North American Representatives
August 25, 2022 - 4 minutes read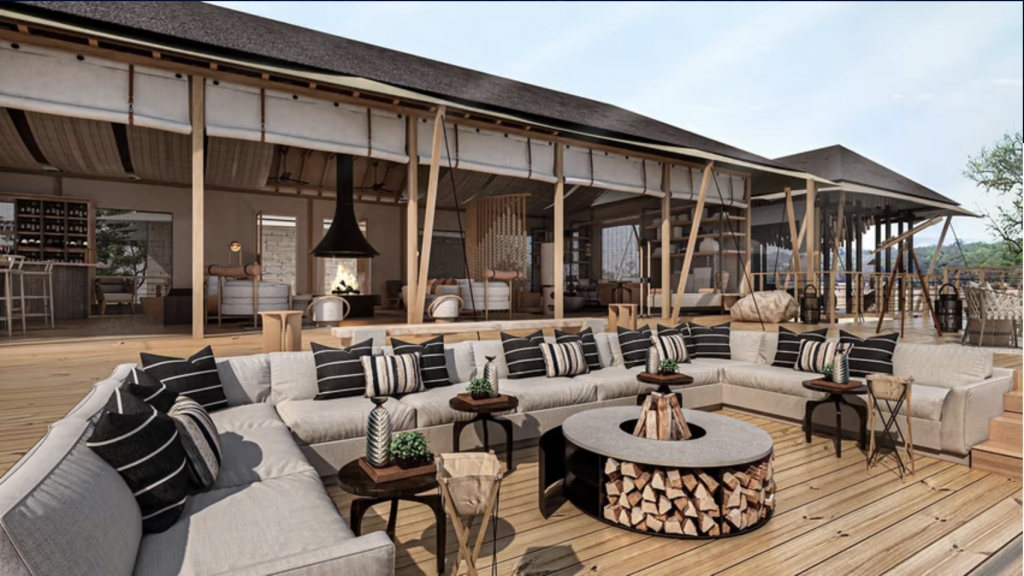 CornerSun Destination Marketing and Emerging Destinations have been selected to lead all North American travel trade and media relations for Marriott International's first luxury safari lodge in Africa, the soon to open JW Marriott Masai Mara Lodge.
Scheduled to open in February 2023, the luxury tented camp is located on the banks of Kenya's Talek River at the edge of Masai Mara National Reserve, one of the world's most renowned wildlife conservation and wilderness areas.
The partner agencies, which together offer decades of experience promoting a vast array of tourist destinations and hotel brands worldwide, will work together to support the launch of the new lodge through extensive trade, marketing and communications initiatives. The CornerSun team will spearhead public relations and media efforts, while Emerging Destinations will oversee trade activity.
"We are so excited to introduce the JW Marriott Masai Mara Lodge to American and Canadian travelers with the help of CornerSun and Emerging Destinations," said Barnabas Wamoto, General Manager, JW Marriott Masai Mara Lodge. "Their comprehensive knowledge of the North American travel trade and media landscapes and proven success in launching new tourist experiences to market will undoubtedly be critical in positioning our brand for long-term success."
The debut of the JW Masai Mara Lodge begins a pivotal chapter in Marriott International's growth in Africa as the company's first foray in the luxury safari market. It will feature 20 luxury private tents, including an Executive Suite canvas-topped pavilion and two interconnecting canopied suites, ideal for families, each with a private deck overlooking the river. Shared spaces will include a restaurant, lounge bar, spa, gym, photographic studio, serene spot, garden and a large outdoor deck that will host traditional Masai dance performances in the evening, as well as fire pits to keep guests warm.
"We are honored to be partnering with the JW Marriott Masai Mara Lodge team at such a monumental time in the brand's history and the travel industry all at once," said David DiGregorio, Managing Director, CornerSun Destination Marketing. "To be able to deliver on travelers' ongoing demand for authentic and immersive vacation experiences from a brand as trusted and reliable as JW Marriott is truly game-changing for the safari accommodation sector. We look forward to utilizing our combined expertise and vast industry connections to successfully bolster the brand's reach in the North American market."
Guests can expect an authentic sense of place through artful design and architecture. The location will be reflected at every turn, creating harmony with the natural world and drawing inspiration from the elements of earth, wind, fire and water. And as conservation of the land as well as its inhabitants will be at the heart of JW Marriott Masai Mara, the lodge aims to employ a majority of people from the local Masai community and plans to offer robust learning opportunities for guests looking to immerse themselves more deeply in the destination.
A joint venture with Baraka Lodges Ltd, JW Marriott Masai Mara Lodge is JW Marriott's first venture into the safari market and its third hotel in Africa, joining properties in Egypt and Mauritius. Overall, Marriott International currently operates more than 120 hotels and resorts across the continent.