Kenya Readies Tourism Return
July 6, 2020 - 2 minutes read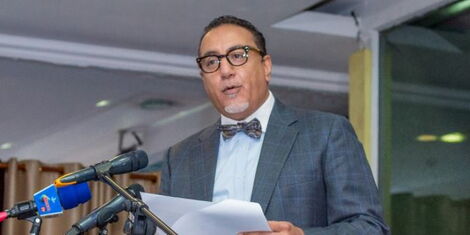 With new health and safety protocols in place — and discounted fees for visiting the country's legendary wildlife preserves — Kenya is on the verge of opening its doors to global tourism again.
Najib Balala, cabinet secretary for tourism and wildlife, announced on July 1 that Kenya has been granted a "Safe Travel Stamp" by the World Travel and Tourism Council (WTTC) following its adoption of protocols to mitigate the effects of the global pandemic on the tourism industry and its workers.
Kenya is one of only 80 destinations that have earned the Safe Travel Stamp designation.
"I congratulate Kenya for implementing safety protocols which are very important in recovering the trust of the travelers," said council CEO Gloria Guevara. "The WTTC is giving [Kenya] the Safe Travel Stamp because the measures are at the level of the global standards."
The new health and safety protocols cover a broad range of tourism and hospitality areas, from restaurants, spas, hotels, lodges and safari camps to adventure sports, golf courses and national park operations.
Kenya also announced new discounted national park and reserve entrance fees. For instance, the non-resident entrance fee for Tsavo East and West, Meru, Aberdares, and Mt. Kenya national parks has been reduced from US$52 to US$30 per person (through 30 June 2021).
Meanwhile, the Kenya Wildlife Service (KWS) has introduced a one-year moratorium on rent payments for lodge owners in national parks and reserves, as well as a 50% discount on fees for local and international producers filming in Kenya's parks and reserves.
Sources:
https://www.kenyans.co.ke/news/54890-kenya-awarded-world-travel-and-tourism-council-safe-travel-stamp https://www.kenyans.co.ke/news/54890-kenya-awarded-world-travel-and-tourism-council-safe-travel-stamp?amp=1