Rwanda Rising
September 17, 2016 - 1 minute read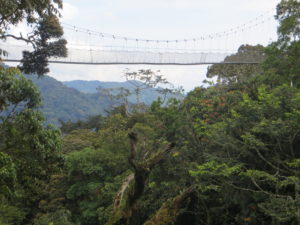 If that's not enough reason to book your gorilla trek today, consider that fact that Conde Nast Traveler recently published an article listing Five Reasons to Visit Rwanda Now.
"Rwanda is the travel world's phoenix rising," the story declares. "From a devastating genocide more than two decades ago, it has emerged as one of East Africa's premier travel destinations, with a capital city transformed and world renowned national parks, which teem with birds and big game — minus the tourist hordes."
The article goes on to say that "Rwanda is one of only three places in the world where you can spot some of the world's remaining 880 mountain gorillas, and staring down one of mankind's closest relatives in its natural habitat is an experience we doubt you'll soon forget."
Adventure Consults offers several safaris to the little East African nation including the four-day Rwanda Wander.