"W in Comfort" is returning
October 23, 2016 - 1 minute read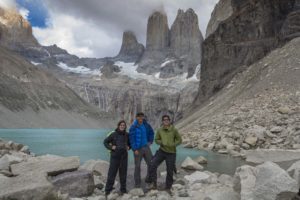 Hotel Las Torres is also bringing back another highly successful program for the 2016-2017 summer season — the "W in Comfort" hiking program along the legendary trail in Torres del Paine National Park.
The "W" hiking circuit around the Paine Massif is world famous. This all-inclusive program lets you experience the highly scenic trail without the pain (pun intended). "W in Comfort" features guided day hikes to all three valleys which form the circuit — French Valley, Ascencio Valley and the glacial vale that harbors Lago Grey.
By the end of each day, you arrive back at the Hotel Las Torres, where you can recharge with comfortable accommodation and incredible meals before hiking another part of the trail the following day. "W in Comfort" lets you experience untamed Patagonia without any concerns other than enjoying the freedom of our pampas and observing the beauty of the mountains.