Cutting-Edge Kenya with Cheli & Peacock
November 8, 2019 - 3 minutes read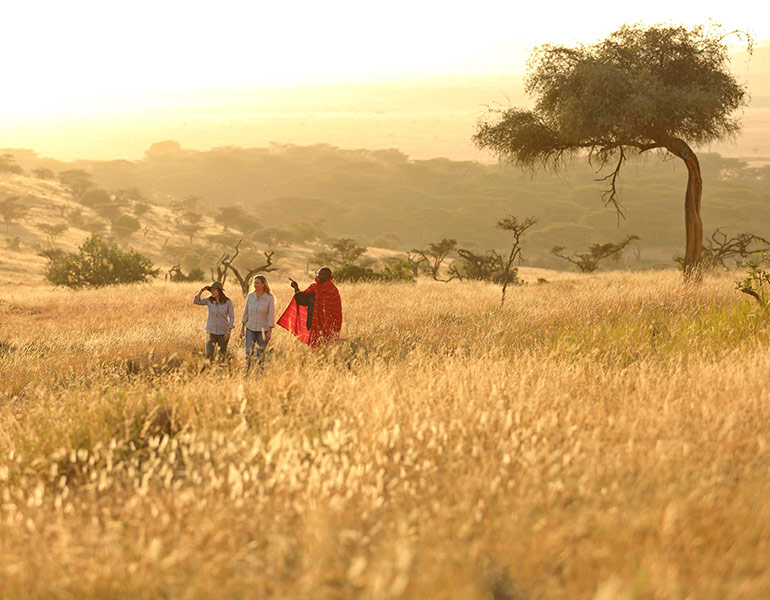 Go behind the scenes of Kenya's cutting-edge efforts to protect its flora and fauna on a "Discovering Conservation" safari with Cheli & Peacock.
Starting from Nairobi, the 11-day flying safari includes stops at the Samburu region (with overnights at Saruni Samburu and Saruni Rhino), the Laikipia Plateau (Elewana Kifaru House), and the legendary Masai Mara (Richard's River Camp).
"Discovering Conservation" is currently available for the mid-season through December 19th, and then again during the high season from December 20th to January 2nd.
Highlights
Experience the first black rhino tracking experience in East Africa, in Africa's first community owned and run conservancy.
Gain firsthand knowledge of the award-winning conservation efforts of Lewa Conservancy and Sera Community Conservancy.
Community conservation opportunities include the Land & Life Foundation, Mara Elephant Project, Pack For A Purpose.
Interact with authentic traditional and colorful tribal communities.
Visit some of the most exclusive and spectacular safari destinations, staying only at the best luxury lodges & camps.
Itinerary
Days 1-3
Saruni Samburu, Kalama Conservancy
Saruni Samburu is the only lodge in Kalama Conservancy, bordering Samburu National Reserve, with over 200,000 acres of unspoiled wilderness teeming with wildlife.
Guided by Samburu warriors passionate about their land and culture, one gains first-hand knowledge about their fascinating customs and ancient knowledge about the land and animals. Comprising six luxury villas with spectacular views over the Northern Frontier and Mount Kenya, the lodge is celebrated for its innovative eco-chic design, as well as Italian-inspired cuisine.
Days 3-4
Saruni Rhino, Sera Community Conservancy
In partnership with Sera Community Conservancy, Saruni Rhino provides an intimate, unique and exclusive experience in Kenya's wild Northern Frontier region. In the heart of the 350,000 hectare conservancy, three open-faced stone bandas accommodate a maximum of eight guests each.
Saruni Rhino balances the classic safari experience with cutting-edge conservation, including the first black rhino tracking experience in East Africa in the community owned and run Sera Rhino Sanctuary.
Days 5-7
Elewana Kifaru House, Lewa Wildlife Conservancy
Taking its name from the Kiswahili word for rhino, Kifaru House sits in the northern foothills of Mt. Kenya on the 65,000-acre, privately owned Lewa Wildlife Conservancy – home to East Africa's healthiest black and white rhino populations.
Days 8-10
Richard's River Camp, Mara North Conservancy
Situated on the banks of the Njageteck River in the Mara North Conservancy, Richard's River Camp allows for total privacy and exclusivity with a contemporary "Out of Africa" experience.
Nearby springs attract wildlife to the camp, which is known for its resident lion pride. Enjoy day and night game drives, birding and scenic bush walks, sundowners, bush meals and cultural visits to a nearby Masai village.
Day 10
Sadly, the end of your safari; other plans can be made for visiting East Africa's soft white beaches and historic coastal towns, another safari destination, or departing for home.
black rhino tracking
,
Discovering Conservation" safari
,
flying safari
,
Luxury safaris
,
Out of Africa experience