EcoTracker: Following in the "footsteps" of wild animals
March 16, 2020 - 1 minute read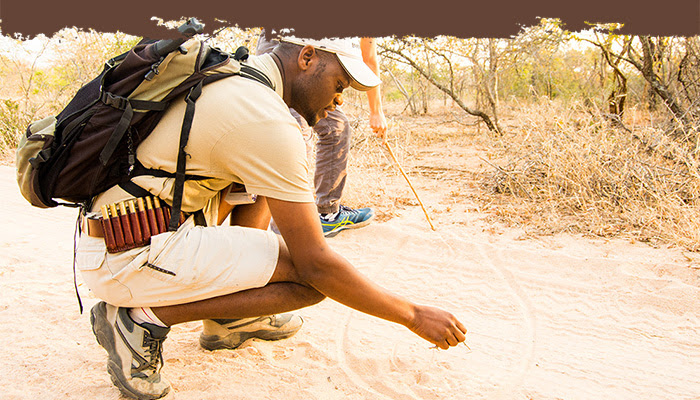 Unravel nature's secrets through the ancient art of tracking on an EcoTracking Course in Southern Africa. You will be surprised by what you will find in the African wilderness once you have mastered this skill.
What is that? Who made it? When was it here?
The questions are endless, but if you look closely, you will find some of the answers written in the sand…
A vast amount of information can be gathered about mammals, birds, reptiles, and invertebrates without ever having to see them. Although this may sound strange, every animal leaves a track or sign behind giving the indication of its presence or passing whereby it can be recognized… and then the "reconstruction" of what could have, would have, should have happened can begin.
If you want to learn more about animal tracking, don't look any further. EcoTraining offers an incredible 7- or 14-day EcoTracker course at one of our wilderness camps in Southern Africa.
UPCOMING ECOTRACKER COURSE:
29 June – 12 July 2020 (14-days)
African bush courses
,
animal tracking courses
,
Ecotracking course