Family Safaris with Elewana Collection
October 15, 2019 - 1 minute read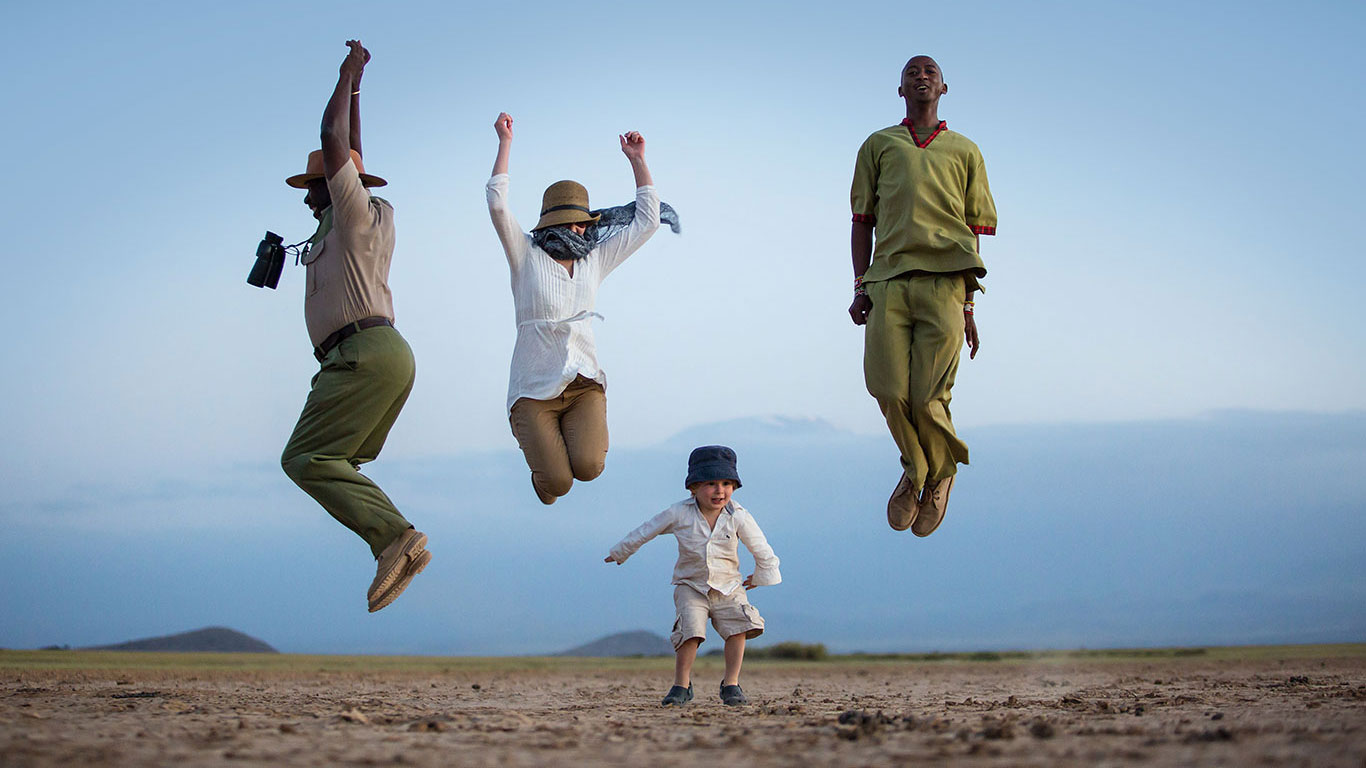 What's the best place on planet Earth to undertake a family safari? East Africa, of course. Especially when you let the Elewana Collection create cultural activities and wildlife encounters that are equally rewarding to parents, grandparents and children.
Elewana's small boutique safari camps and lodges allow for personalized and flexible mealtimes, and many of the properties offer accommodation specifically designed for families with children.
Elewana's Child Policy
Children aged 12-17 in their own room (2 person minimum) — 75% of the Adult Rate
Children aged 12-17 sharing with adult — 50% of the adult rate
Children under 12 sharing with 1 adult — child (or children) FOC + Adult Single Rate
Family Safari Options
Kenya:
Elewana Tortilis Camp Amboseli — family tent and private house
Elewana Elsa's Kopje Meru — family tent, private house
Elewana Lewa Safari Camp — family tent
Elewana Kifaru House Lewa — family cottage
Elewana Sand River Masai Mara — family tent
Tanzania:
Elewana Serenegti Pioneer Camp — family tent
Elewana The Manor Ngorongoro  — stable cottage
Exclusive use of vehicle
When reserving family units at the Kenya or Tanzania properties, Elewana offers exclusive use of a safari vehicle for those traveling with children.
Fun for the whole family
Elewana Collection offers a range of activities for families on safari including bush breakfasts, nature walks, and game drives in custom 4×4 vehicles with an elite team of guides.
Family Safaris
,
Kenya with children
,
Luxury Family Safaris
,
Tanzania with children