A host of settings around The Royal Livingstone by Anantara celebrate the flavors of Europe and Africa. Experience an authentic African feast by firelight, partake in a traditional high tea or take in magnificent sunsets and cocktails overlooking the Zambezi River.
The Old Drift
Treat yourself to culinary brilliance either in the plush dining room or outdoor terrace. Explore European and indigenous flavors presented with modern sophistication. A wonderful vantage point for the river and wildlife that roam the resort, this restaurant is perfect any time of day.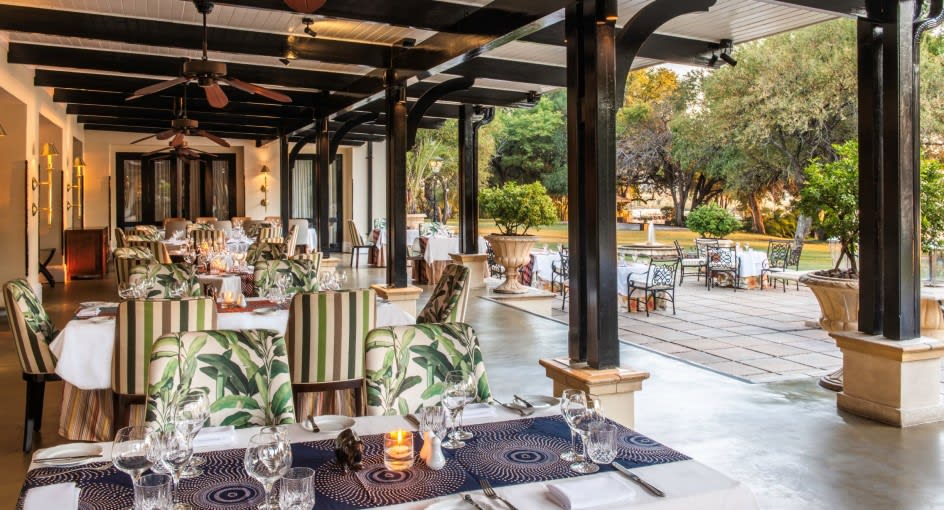 Kubu
Stylish cocktails, lunch or dinner in a breathtaking setting. With a selection of dishes to enjoy throughout the day, guests can spend the afternoon simply basking in the ambiance. Toast a spectacular African sunset with vintage champagne.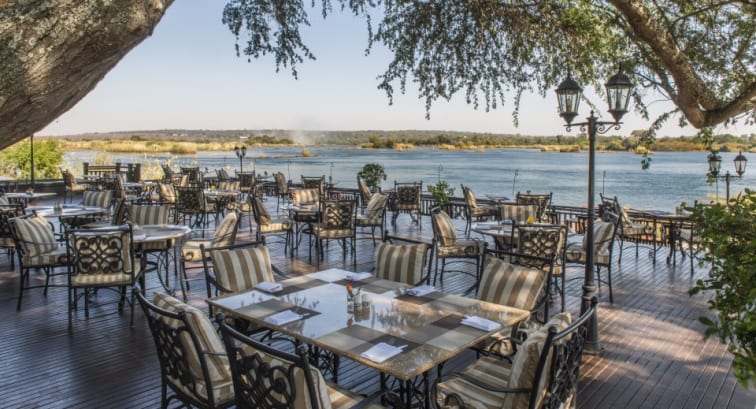 High Tea
Sink into upholstered armchairs in the lounge and enjoy sweet and savory delights served with TWG's luxury loose-leaf teas from around the world. Feast on a traditional selection of sandwiches, patisserie creations, and scones with preserves and Chantilly cream.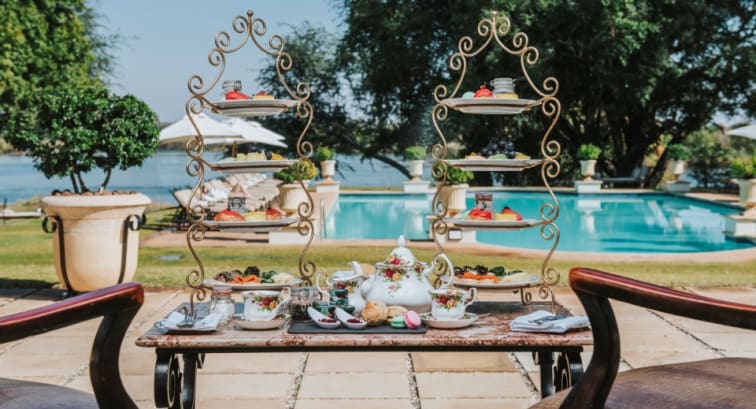 Boma Barbecue
Experience the cultural tradition of dining together in a fireside meal at Mukuni Boma village, which overlooks the Zambezi River. Enticing scents fill the air as local specialties smoke slowly on the grills. A live band and traditional dancing immerse you in the colorful customs of the land.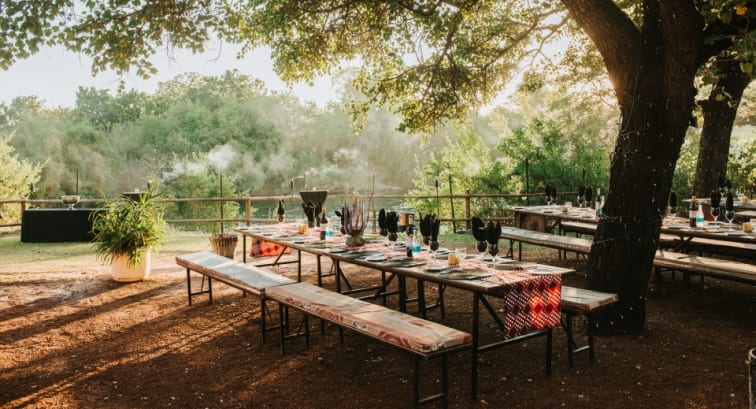 Picnic Experience
Pull up a chair or a picnic blanket under a canopy of trees beside the Zambezi as giraffe, zebra and impala roam the riverbank. A picnic basket of your choice filled with homemade delicacies: South African antipasti and cheese, salads, desserts and more, with vegetarian and gluten-free baskets available.

Travellers Bar
Fabulous cocktails flow as live piano fills the air. Discover travel stories from other guests or chat with the friendly staff over an aged whisky. The bar offers an exclusive gin menu including Mundambi Gin, produced by the New Harbour Distillery in Cape Town especially for The Royal Livingstone and infused with the spectacular Mundambi flower.